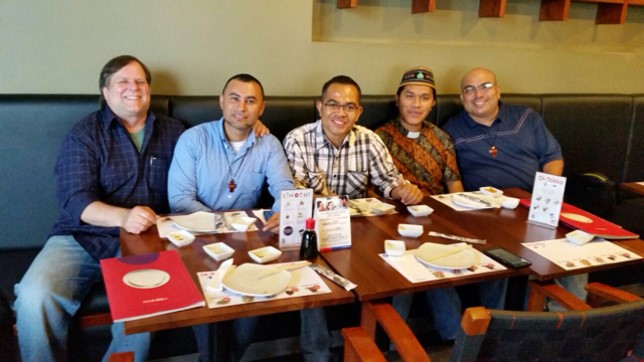 MANAGUA, Nicaragua – Last June 11, 2016, two of our young Indonesian confreres, Fr. Zakarias Beong and Fr. Timoteus Jefriadi Daman arrived in Managua, Nicaragua to reinforce the community of Fr. Alonzo and Fr. Harry. They will be doing missions in two Montfortian parishes, Sto. Tomas and La Gateada.
Prior to this mission, Fr. Zakarias and Fr. Jefriadi spent few months in the Philippines to improve their communication skills in English, and another three months in Colombia to learn Spanish.
Let us show them our support and pray for the success of our mission in Nicaragua.

----------------------