Birthday and Baptismal Day of Father de Montfort
Montfort News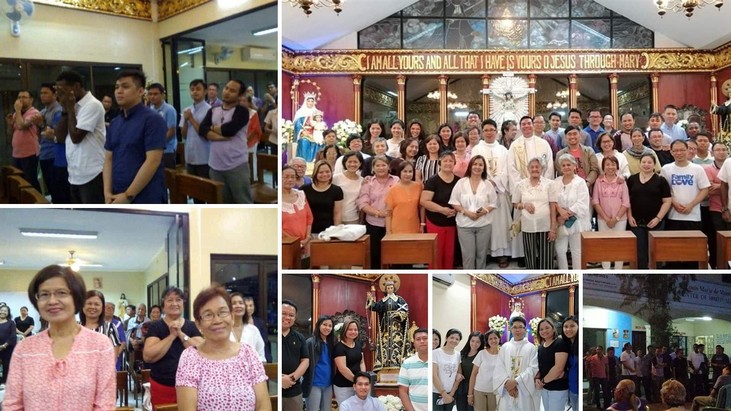 QUEZON CITY, Philippines - Last January 31, 2019, the members of the Montfort Missionaries Philippine Delegation and the members of the Association of Mary Queen of All Hearts (AMQAH) gathered together at the Montfort Center of Spirituality to celebrate the 346th birthday (January 31, 1673) and baptismal day (February 1, 1673) of St. Louis-Marie de Montfort.
The simple celebration started at 6 o'clock in the evening with the celebration of the Holy Eucharist at the Chapel of Mary Queen of All Hearts that was presided by Rev. Fr. Roy Millano, SMM with Fr. Federick B. Yumang as concelebrant. After the final blessing was the veneration of the relic of Fr. de Montfort. Among those who attended the celebration were AMQAH members, TTJers and some people from the apostolate area in Bulacan.
Later, there was a short program wherein the SMM priests and seminarians rendered a song number. Afterwards, a sumptuous meal prepared by the center and the lay associates was served. The evening was concluded with the message and blessing from the Delegation Superior, Rev. Fr. Norwyn V. Baydo, SMM.
Fr. Federick B. Yumang, SMM
--------------------