Confreres in the Netherlands celebrate Profession and Priestly Jubilees
Montfort News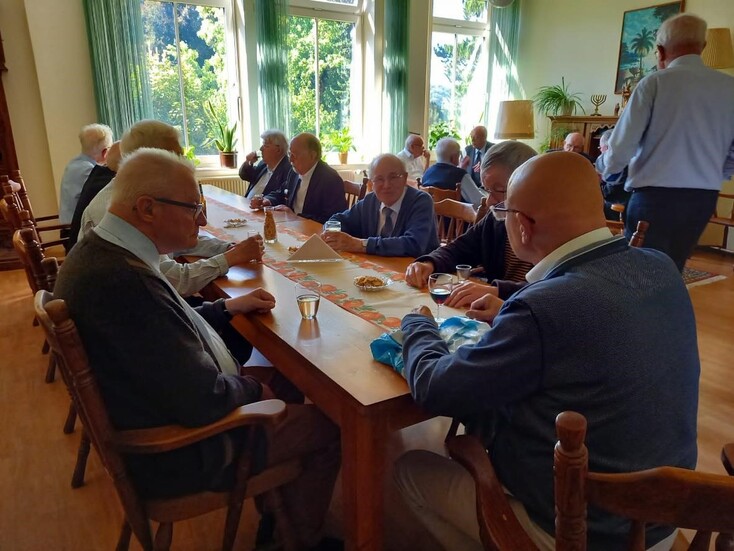 VROENHOLF, Netherlands - On the 8th September 2021, the commemoration of the birthday of the Blessed Virgin Mary, confreres in Vroenhof provincial house in the Netherlands celebrated their 2020 and 2021 jubilees.
At last, it was possible to get together again. All but two confreres were present to celebrate the profession jubilee of 9 confreres and the priestly jubilee of 5 confreres.
At 10:00 a.m., we took a cup of coffee together and at 11:00 a.m., we had our Eucharistic celebration, during which the Provincial Superior, Fr. Peter Denneman, SMM, presided and gave a recital. In this recital, he expressed amongst others, an ode of gratitude to God, Mary and Montfort. He also expressed gratitude to all confreres because they stood by each other in difficulties and doubts. The celebration was followed by an aperitif and a festive dinner.
A successful day in all aspects.
Montfortians of the Netherlands
---