Entrance to the Novitiate
Montfort News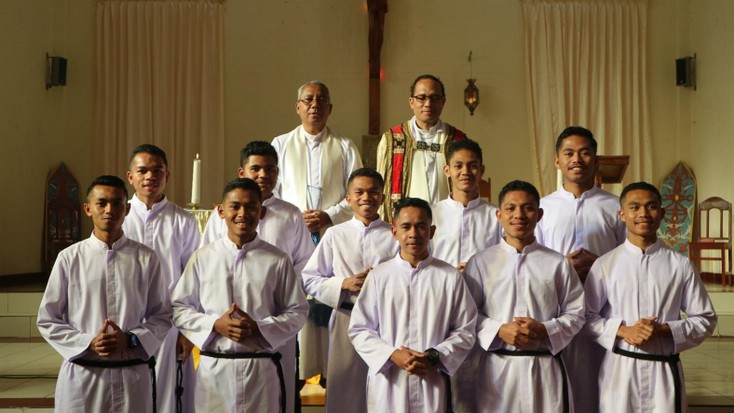 INDONESIA - On the Feast of the Annunciation last March 25, 2020, ten postulants officially began their novitiate years by receiving their vestments after seven days of preparation and completed their postulancy year. Nine of them opted for priesthood while the other one is for brotherhood. They will be under the guidance of Father Ludovikus Ndona, SMM as their novice master.
The occasion was held without the presence of any faithful, families and relatives due to the current pandemic crisis COVID-19. It is a joy however for the whole community to be blessed again with new vocations. During the celebration, Father Antonius Tensi, SMM reminded them that the receiving of vestment means willingness and commitment to embrace holiness, a new way of life where Christ begin to be the center of their lives. It is also a time to be closer and more intimate with God who calls them.
We all pray that these young men may continue to grow and persevere in their vocation.
Fr. Antonius Tensi, SMM
---