Installation of Father Richard J. Magararu, SMM as Parish Priest of St. Louis-Marie de Montfort Parish
Montfort News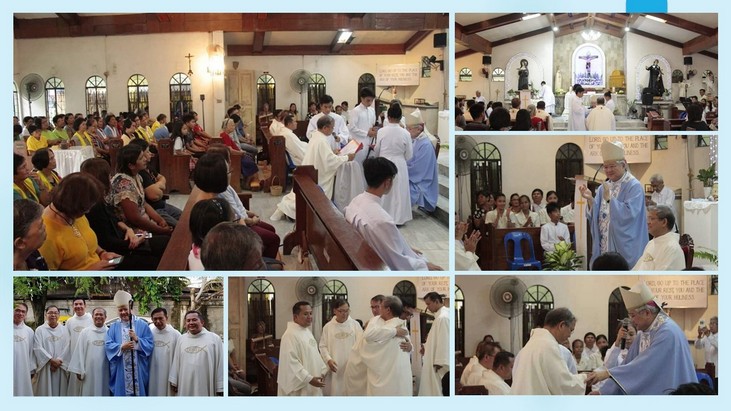 DAGUPAN CITY, Philippines - On August 14, 2019, the eve of the Solemnity of the Assumption of the Blessed Virgin Mary, the Archbishop of Lingayen-Dagupan, Most Rev. Socrates "Soc" B. Villegas installed Rev. Fr. Richard J. Magararu, SMM as Parish Priest of St. Louis-Marie de Montfort Parish.
The celebration of the Holy Eucharist started at 5:30 in the afternoon with some SMM priests concelebrating. In his homily, the Archbishop said that he can't think of the Montfort Missionaries without thinking of the Blessed Virgin Mary, that is why it is only right that Fr. Richard will start his new mission as the new pastor of the Christian community in Bolosan District. He also solicited support from the people for Fr. Richard and Fr. Angelo Pusikit, SMM, the Parochial Vicar, as they journey with them as pastors.
After the homily, Fr. Norwyn V. Baydo, SMM read the appointment letter of Fr. Richard which signalled the start of the Rite of Installation. The celebration also marked the 6th year presence of the Montfort Missionaries in the Archdiocese of Lingayen-Dagupan. After the Mass, a sumptuous meal prepared by the parishioners was served to everyone who attended the joyous occasion.
Fr. Federick B. Yumang, SMM
---