Perpetual Profession at the General Delegation of Francophone Africa
Montfort News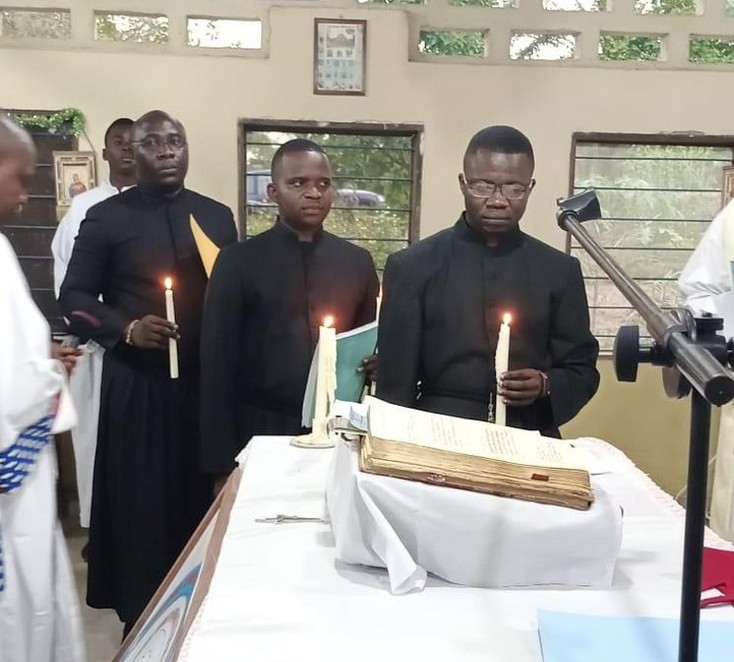 KISANGANI, RDC - On the Feast of the Annunciation, the General Delegation of Francophone
Africa
celebrated Mass with the Montfortian family. The Mass began at 4:40 pm and was presided by Father Constantin, the Delegation Superior.
During the Eucharistic celebration, the delegation had the joy of welcoming 3 confreres who made their perpetual vows. They are Brothers Robert NATUTWANE, Élisée KAMBALE and Ignace MESSINOU. The Mass ended around 7 pm.
The celebration was participated by the Brothers of Saint Gabriel, the Daughters of Wisdom, the Montfortian Lay Associates, the parents of the professed and a few lay people. A fraternal meal was shared at the end of the Eucharistic celebration.
Bro. Trésor Esampele, SMM
---