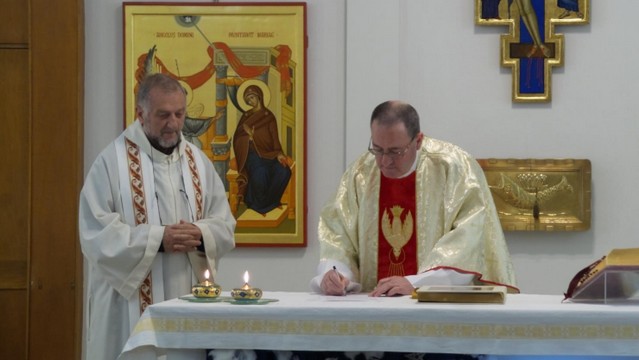 ROME, Italy - The confreres of the Italian Province of the Company of Mary, gathered for the provincial chapter at the Curia Generalizia on January 3 to 7, 2017, and have elected Rev. Fr. Mario Belotti as their new Provincial superior on Friday, January 6, 2017, the feast day of the Epiphany of the Lord.
Fr. Mario Belotti was born on January 26, 1948 at Grumello del Monte, Bergamo, Italy. He made his first vows on September 29, 1966 in Rome and was ordained priest on March 9, 1974.
He has a lot of international experience both in the formation and mission fields. Immediately after his ordination, he went to India to start a new foundation and rendered service as superior of the house of formation for 8 years (1974 – 1982). He received his obedience as novice master in the Philippines for two mandates (1983 – 1992 and 2013 – 2016). He also served as missionary and superior delegate of Malawi-Zambia Delegation of the Italian Province for 2 mandates (2007-2013).
He will be working with four Italian confreres as his councilors, Fr. Aldo Bolis, Fr. Angelo Sorti, Fr. Luciano Nembrini and Fr. Gianangelo Maffioletti.
-Fr. Balaswamy Kata, SMM
-------------------------