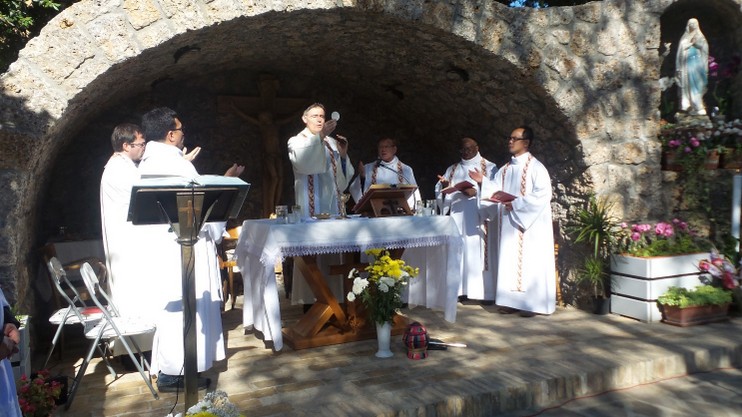 ROME, Italy - On 1 November 2017, feast of All Saints, the SMM Generalate Community celebrated the Mass at the grotto. It was attended by a good number of Filipinos coming from the neighborhood and from other parishes.
The Mass was presided by Fr. Marco Pasinato, together with the other priests from the general house as concelebrants. It was the first Mass celebrated together by the General Council since they arrive in Rome. With the arrival of Fr. Arnold a day before the feast, the council was finally re-united in the Generalate.
On the same celebration, the people prayed also for the souls of their loved ones and offered the Mass for them since most of them are having work on the following day, 2nd of November.
After the Mass the people shared together the food that they brought with them for lunch.
-SMM Communications

----------------------------