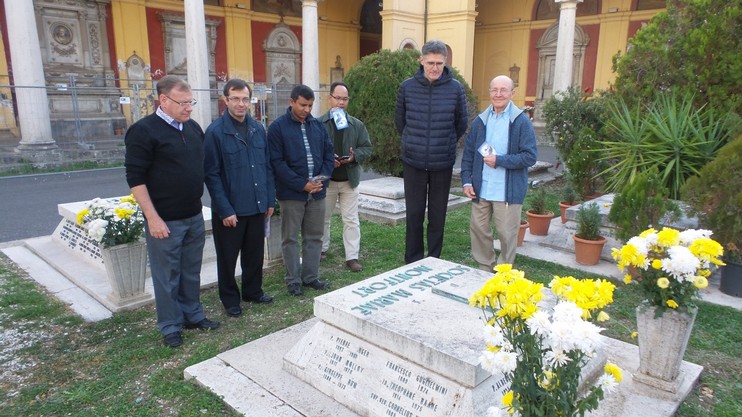 ROME - November 2, 2017 - day of prayer for the Faithful Departed - Father Francesco Ferrari, Superior of the General House, invited Father General, Father Luizinho, and the members of the community for a pilgrimage to the Monumental Cemetery of Campo Verano (Rome), located in the Tiburtino district, next to the Basilica of St. Lawrence outside the walls.
In this cemetery, there is a vault for our confreres who died here in Rome. The former Superior General, Father Cornelis Heiligers, among others, is buried here.
During this pilgrimage, Father Francesco presided over the recitation of the rosary while praying for the entire Montfortian family.
-Fr. Arnold Suhardi, smm
------------------------