Visitation of Superior General Father Luizinho to Indonesia
Montfort News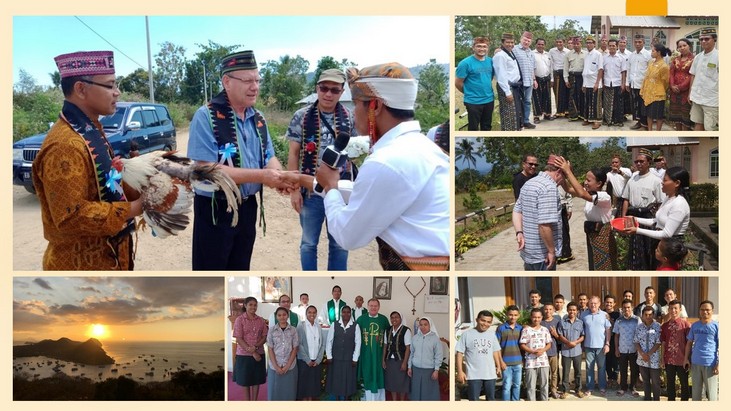 INDONESIA – Father Luiz Augusto Stefani, SMM, the Superior General, is now in Indonesia. He arrived in Jakarta on August 3, 2019. Father Antonius Tensi, SMM welcomed him at the Jakarta International Airport. He will be here in Indonesia until the 31st of August.
For his first trip, he went to Flores Island where the Aspirancy and the Novitiate Community and two other Montfortian Parish communities are located. It was a long and tiring trip to him yet satisfying because he was able to meet our confreres, candidates, lay associates and the Montfort youth as well as parishioners in most of our Montfortian presence in the Diocese of Ruteng. He also met the Daughters of Wisdom who are currently working in Flores.
Father Luizinho had also the chance to see and feel the real life of our confreres in each mission. As he arrived in each community, he was welcomed warmly with a cultural ceremony which is a local tradition of expressing gratitude and joy of his presence. This week, Father Luizinho is in Malang, East Jawa Island to visit the Scholasticate Community and the confreres who work in two parishes in the Diocese of Malang. He also had the opportunity to meet the lay associates and the Montfort youth in Malang.
The journey will continue with another trip to Borneo where our first missionaries founded the Montfortian presence in Indonesia. Let us then accompany him with our fervent prayers that he may remain in good health filled with joy and wisdom to light up and bring the Montfortian spirit to everyone.
Fr. Antonius Tensi, SMM
---