Ordination in the Vice-Province of India
Montfort News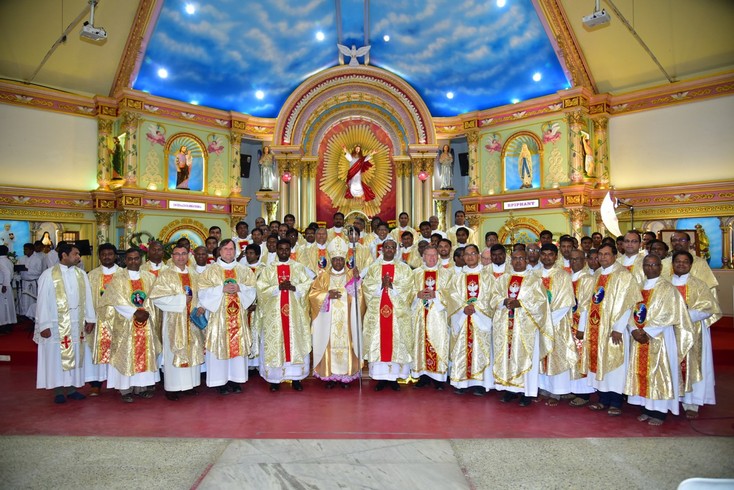 BANGALORE, India - On the 9th of January 2020, two deacons, namely Bro. Philip Pramod and Bro. Jesu Doss were ordained to priesthood by Most Rev. Francis Serrao, SJ, the Bishop of Shimoga. The ordination took place at St. Thomas Forane Church in Bangalore.
Among those present who witnessed this event were Fr. Luiz Augusto Stefani, SMM, the Superior General, Fr. Arnold Suhardi, SMM, General Councillor, Fr. Thomas Poth, SMM, the Superior of USA Vice-Province, Fr. Alonso, SMM, the Superior of Nicaragua and Fr. Balaswamy Kata, SMM, the General Bursar from Rome. The occasion was greatly represented by the Indian Administration and SMM family in large number. There were also many Priests, Sisters, Brothers, family members of the newly ordained priests, Montfortian lay associates, friends and well-wishers who attended the event.
It was a jubilant moment for the Indian Vice-Province because this New Year, it has given two more priests to work in God's vineyard and in SMM International Mission. Everyone congratulated the two priests and wished them all the best on their future mission in Nicaragua and Brazil.
Father Selvakumar Dominic, SMM
---