Needy Parishioners receive Food Relief
Montfort News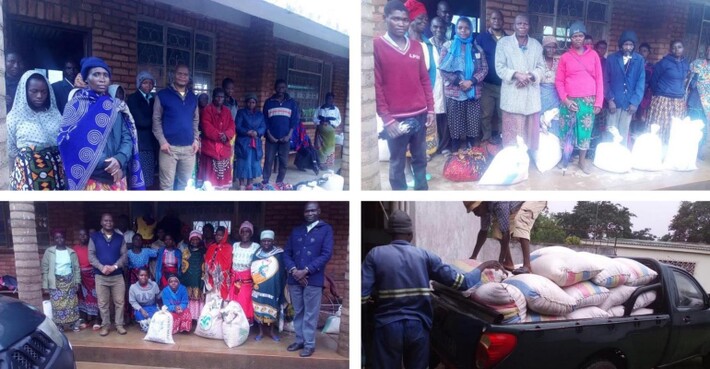 BLANTYRE, Malawi
- On Thursday 21
st
December 2022, Montfort fathers working in Bvumbwe – Ugandan Martyrs Catholic parish in Limbe, Malawi donated 42 bags of maize worth 1,155,000 Malawian Kwacha (local currency) equivalent to 1,039.50 euros to some needy Christians in their parish that have been affected by hunger.
Over 105 households benefitted from this support and each household received 20 kgs of maize. The parish priest Fr. Anthony CHILOLO SMM said their gesture was done as one way of intervening in hunger problem that has affected the country. This donation was part of maize(matsika) which Christians offered to their priests as one way of thanking God for the good harvests in July 2022.
Expressing his gratitude upon receiving the donation and speaking on behalf of the supported families, the moderator of Bvumbwe parish, Mr. John MIKOLASI thanked all the priests working in the parish for their consideration, for this kind gesture of reaching out to those that are suffering in the parish and for their timely support.
Recurring droughts, combined with the global food supply shortage caused by Covid-19 pandemic and the war in Ukraine, have increased hunger in Malawi. Earlier this year, the U.N. reported that as much as a third of the population, 5.4 million people, were on the brink of extreme hunger.
Fr. Damian ABRAHAM, SMM
---