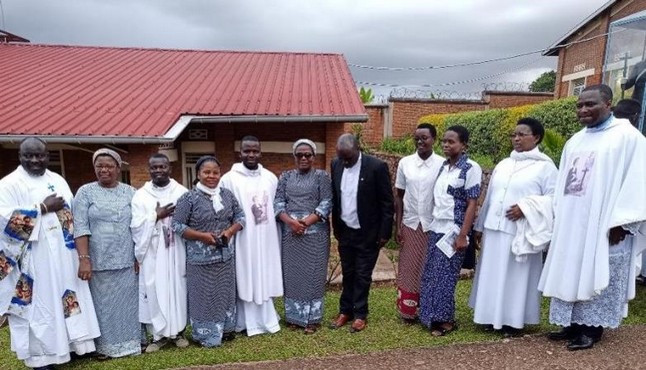 Historical Celebration of the Solemnity of the Annunciation of the Lord
GITEGA, Burundi – Saturday, March 25, a historical event occurred at the Montfort Scholasticate of Gitega, Burundi. For the first time ever, the Montfortian family, namely the Daughters of Wisdom, the Montfort Missionaries, ...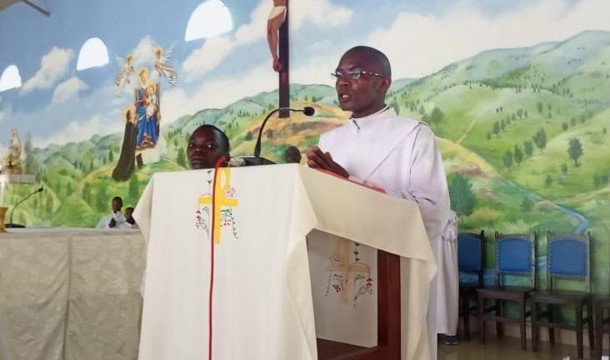 Éric MANIRAKIZA SMM for the mission in France
SAINT-LAURENT-SUR-SEVRE, France. Deacon Éric MANIRAKIZA, SMM, who will soon be ordained a priest in Saint Laurent-sur-Sèvre on April 1, 2023, talks about his vocation and the Montfortian mission.....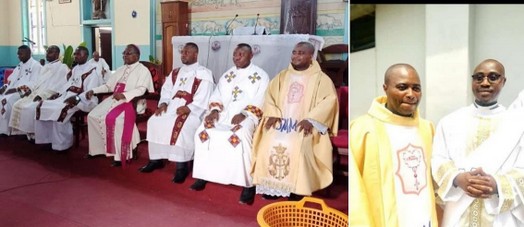 Priestly and Diaconal Ordination
KISANGANI, D.R. Congo - Sunday February 19, 2023 was a day of celebration and joy in the Delegation of Francophone Africa in particular and in the Company of Mary in general. Indeed, two confreres have been elevated to the diaconate...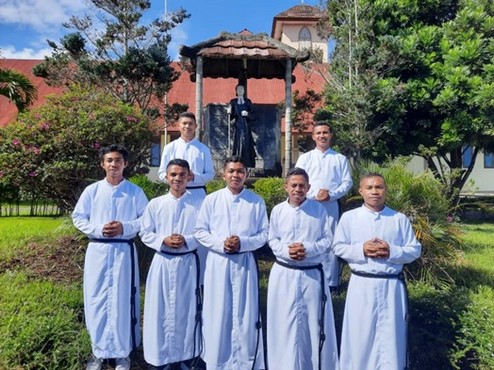 Entrance to the Novitiate
RUTENG, Indonesia - On March 25, 2023, the Montfort Missionaries in Indonesia welcomed 7 new Montfortian novices at Novisiat Montfortan, Labe, Carep, Ruteng, Flores, Indonesia. The novices are: Fr. Petrus Pedor LADO (Peter), Fr. Irenius MAGUR (Iren), Fr. Agustinus Rishal BORY (Rizal), Fr. Salvadus K. SAPE (Salvas); Fr. Sava Trivensi JIKE; Fr. Ignasius ALFIANO (Anno) and Fr. Paskalis DATUS (Kalis). ....
Feast of the Annunciation in the Montfortian family
ANTANANARIVO, Madagascar 29th March 2023 - It is with the annunciation that God begins his plan of salvation for men. God enters time, he integrates himself into human history. The Holy Trinity chooses to reach its people in a somewhat special way. To carry out this plan, God collaborates with a young girl from Nazareth who knows how to give herself fully ....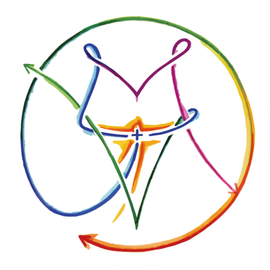 "Dare to take risks for God and humanity.
Our creative fidelity"...
To receive NEWS UPDATE, please:
Pour recevoir NOUVELLES, s'il vous plaît:
Para recibir
NOTICIAS
, por favor: