Messaggi di ringraziamento
Other Messages > P. Olivier Maire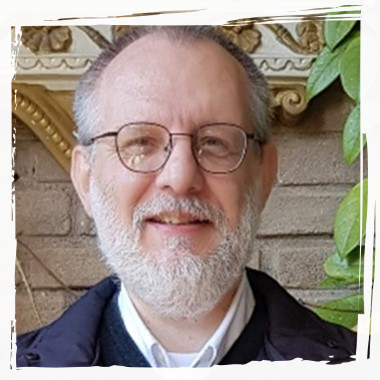 Chers frères dans le presbytérat,
chères sœurs de la vie consacrée,
et beaucoup de mes chers amis, recevez mes salutations et mes remerciements.
Le meurtre du Père Olivier Maire a été une terrible nouvelle pour nous de la famille Montfortaine et nous a causé de grandes souffrances. Il y a des moments dans la vie où la douleur semble vaincre la foi et l'espérance. La mort violente du Père Olivier a été l'un de ces moments.
À la tentation de perdre l'espérance, nous nous souvenons de ces paroles du Seigneur Jésus : « Je vous ai dit ces choses afin qu'en Moi vous ayez la paix. Dans le monde vous avez des tribulations ; mais ayez confiance, j'ai vaincu le monde. » (Jn 16,33).
En plus de cette parole d'espérance de Jésus qui nous réconforte, vos prières, vos sympathies et vos messages de solidarité constituent également pour nous une source d'encouragement et nous aident à surmonter cette période difficile. Merci de nous témoigner que nous ne sommes pas seuls dans cette épreuve.
Ainsi, au nom des Missionnaires Montfortains, j'exprime à chacun de vous mes sentiments de reconnaissance pour votre proximité et votre solidarité.
Je m'excuse de ne pas pouvoir écrire, pour le moment, à chacun de vous individuellement. J'espère avoir la possibilité de le faire un peu plus tard.
La vie triomphera ! Unis dans la prière
P. Luiz Augusto Stefani, SMM
Dear brothers in the presbyterate,
dear sisters in consecrated life,
and many dear friends, receive my greetings and thanks.
The murder of Father Olivier Maire was a terrible news for all of us in the Montfortian family and has brought us great suffering. There are times in life when pain seems to overcome faith and hope. The violent death of Father Olivier was one of those moments.
In the temptation to lose hope, we remember these words of the Lord Jesus: "I have told you these things so that in Me you may have peace. In the world you have tribulations; but have confidence, I have conquered the world. » (John 16,33).
In addition to this word of hope from Jesus which comforts us, your prayers, your sympathies and your messages of solidarity are also a source of encouragement for us and help us overcome this difficult period. Thank you for showing us that we are not alone in this ordeal.
Thus, in the name of the Montfort Missionaries, I express to each one of you my feelings of gratitude for your closeness and your solidarity.
I apologize for not being able to write to each one of you individually at this time. I hope to have the opportunity to do so later one.
Fr Luiz Augusto Stefani, SMM
Queridos hermanos en el presbiterio,
queridas hermanas en la vida consagrada,
y muchos queridos amigos, reciban mis saludos y agradecimientos.
El asesinato del padre Olivier Maire fue una terrible noticia para todos los miembros de la familia Montfortiana y nos ha traído un gran sufrimiento. Hay momentos en la vida en los que el dolor parece vencer la fe y la esperanza. La muerte violenta del padre Olivier fue uno de esos momentos.
En la tentación de perder la esperanza, recordamos estas palabras del Señor Jesús: "Estas cosas les he dicho para que en Mí tengan paz. En el mundo tienen tribulaciones; pero tengan confianza, Yo he conquistado el mundo". (Juan 16,33).
Además de esta palabra de esperanza de Jesús que nos reconforta, sus oraciones, sus condolencias y sus mensajes de solidaridad son también una fuente de aliento para nosotros y nos ayudan a superar este período difícil. Gracias por mostrarnos que no estamos solos en esta prueba.
Así, en nombre de los Misioneros Monfortianos, les expreso a cada uno de ustedes mi sentimiento de gratitud por su cercanía y su solidaridad.
Pido disculpas por no poder escribirles a cada uno de ustedes individualmente en este momento. Espero tener la oportunidad de hacerlo más tarde.
P. Luiz Augusto Stefani, SMM
Cari fratelli nel presbiterato,
care sorelle nella vita consacrata,
e tanti cari amici, ricevete i miei saluti e ringraziamenti.
L'assassinio di padre Olivier Maire è stata una terribile notizia per noi della famiglia monfortana e ci ha provocato grande sofferenza. Vi sono momenti nella vita in cui sembra che il dolore possa vincere la fede e la speranza, e la morte violenta di padre Olivier è stata uno di questi.
Alla tentazione di perdere la speranza, ricordiamo le parole del Signore Gesù: "Queste cose vi ho detto affinché in me abbiate pace. Nel mondo avrete tribolazione; ma confidate, io ho vinto il mondo". (Gv 16,33).
Inoltre, abbiamo ricevuto le vostre parole e preghiere di solidarietà, che ci stanno aiutando a superare questo momento difficile. Sappiamo che non siamo soli. Molte grazie.
Per questo, amici, a nome dei Missionari Monfortani vi ringraziamo molto. Dio vi benedica per la vostra vicinanza, per le vostre preghiere e per il gesto di affetto manifestato nei vostri messaggi.
Mi scuso per non aver scritto a ciascuno individualmente, tuttavia avrò la possibilità di farlo in seguito.
Uniti nella preghiera. La vita vincerà.
Padre Luiz Augusto Stefani, SMM
Superiore Generale dei Missionari Monfortani
Queridos irmãos no presbitério,
queridas irmãs de vida consagrada,
e muitos queridos amigos, recebam minhas saudações e agradecimentos.
O assassinato do padre Olivier Maire foi uma notícia terrível para todos nós da família Monfortina e nos trouxe grande sofrimento. Há momentos na vida em que a dor parece superar a fé e a esperança. A morte violenta do padre Olivier foi um desses momentos.
Na tentação de perder a esperança, lembramos estas palavras do Senhor Jesus: "Eu vos disse estas coisas para que em Mim tenhais paz. No mundo tendes tribulações; mas tende confiança, eu venci o mundo." (João 16,33).
Além desta palavra de esperança de Jesus que nos conforta, as vossas orações, as vossas condolências e as vossas mensagens de solidariedade são também para nós uma fonte de ânimo e ajudam-nos a ultrapassar este período difícil. Obrigado por nos mostrar que não estamos sozinhos nesta provação.
Assim, em nome dos Missionários Monfortinos, expresso a cada um de vós o meu sentimento de gratidão pela vossa proximidade e solidariedade.
Peço desculpas por não poder escrever a cada um de vocês individualmente neste momento. Espero ter a oportunidade de fazê-lo mais tarde.
Pe. Luiz Augusto Stefani, SMM
Superior Geral