Colombia - Perpetual Profession and Diaconate
Montfort News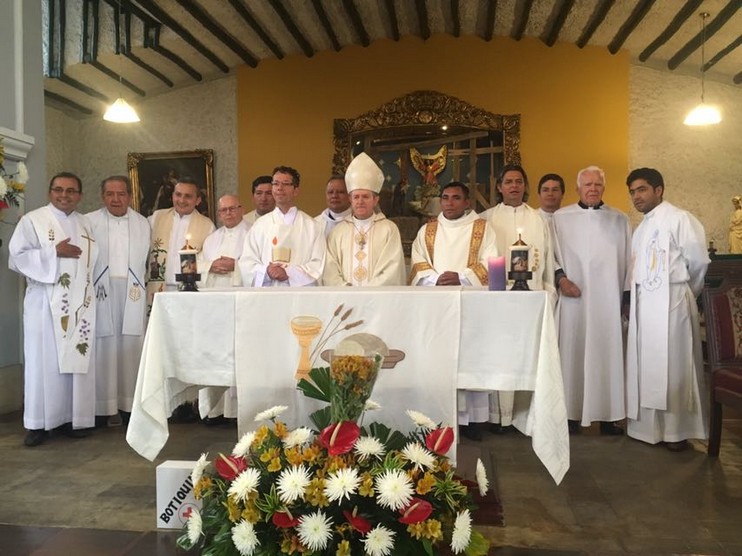 BOGOTA, Colombia
- On October 28, 2017, in the Montfortian Parish of Nuestra Señora de Belén located in the city of Bogotá (Colombia), Bro. Rafael Tadeo Carrillo made his perpetual profession before Father Gonzalo Tabares Builes, Provincial Superior.
The next day, on Sunday, October 29, Bro. Rafael Tadeo received the diaconate from Bishop Daniel Caro Borda, bishop emeritus of Engativá (Cundinamarca). Brother Rafael Tadeo, a professional nurse, completed his juniorate process at the Latin American scholasticate in Lima-Peru.
He was accompanied in both ceremonies by a good group of confreres, his family and numerous friends. The province of Colombia thanks God for the gift of his vocation and offers him support and prayer to help him live this wonderful gift in fidelity and joy.
Rafael, go on your way giving yourself to Jesus through Mary!
-Fr. Jorge Enrique GONZALEZ, SMM
--------------------