Blessing of the Convent of St. Louis-Marie Grignion de Montfort Parish
Montfort News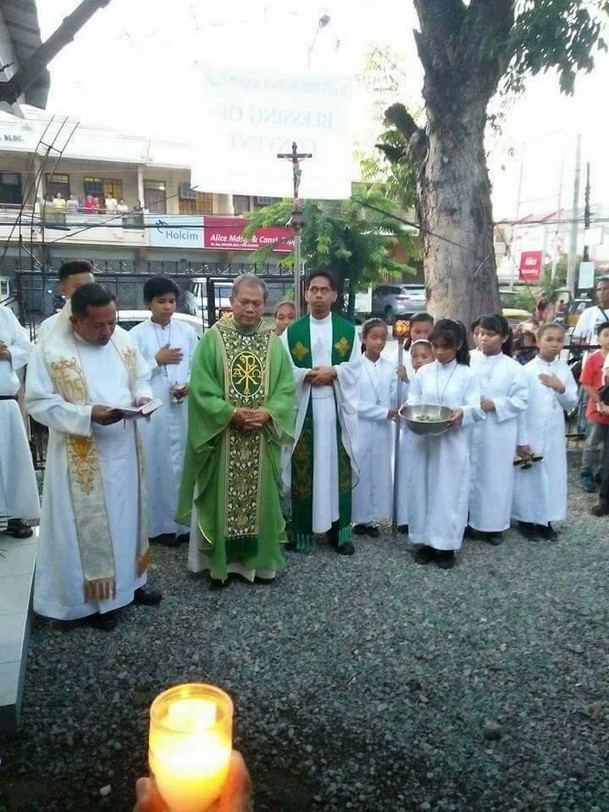 PANGASINAN, Philippines - The parish community of St. Louis-Marie Grignion de Montfort, Bolosan District, Dagupan City, Pangasinan continued to flourish. The dream of the people for their beloved parish started to be realized through the blessing of the convent which was held on Sunday, July 23, 2017. The celebration started at 5:00 in the afternoon through the celebration of the Holy Eucharist which was presided by Rev. Fr. Richard J. Magararu, SMM, Philippine Delegation Superior. The Rite of Blessing of the Convent followed after the Mass. The number of the parishioners who have joined the celebration was very inspiring. The joyful atmosphere continued even up to the dinner in which the people have prepared foods to be shared for all. Aside from the celebration of the Blessing of the convent, the community gave special tribute to their parish priest, Rev. Fr. Santiago E. Casing, SMM in anticipation of his birthday and a farewell party for the scholastics who have helped the parish in the mission for one month during the period of their pastoral immersion.
Fr. Santiago thanked all the parishioners for all their efforts, contributions and donations for the construction of the parish convent and for making this event memorable. Everyone is looking forward for the new blessings to come for the parish community.
Glory to Jesus in Mary! Glory to God alone!
-Bro. Armel R. Collantes, SMM
-------------------------