New Administration of the General Delegation of Germany
Montfort News
On 10 August 2020, Father Luiz Augusto STEFANI, S.M.M, Superior General,
with the consent of his Council, has appointed
Father Gerd-Willi BERGERS, S.M.M
as Superior of the General Delegation of Germany for a mandate of three years.

The Councillors are: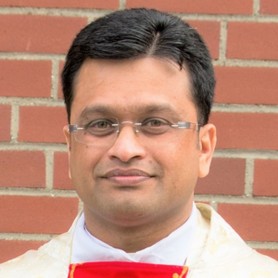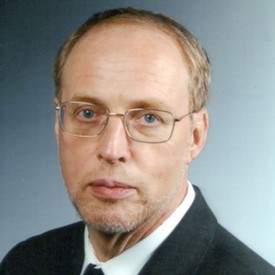 Father Francis Xavier ANTONY, S.M.M
Brother Johannes BOSSMANN, S.M.M
The mandate of the new administration will be effective on 1st September 2020.
Fr. Gerd-Willi BERGERS, SMM
Born in Neuerburg
:
08.04.1944
First Profession : 08.09.1966
Perpetual vows :
08.09.1971
After his ordination, he has served in a parish in Trier Diocese for two years as an Assistant Parish Priest (1971-1972).

1972-1974 - he did his studies on catechism and Homilies in Munich.

1974-1977 - he has served as Rector in the Seminary in Rheit.

1977-1980 - he was appointed in Marienheide as Assistant Parish Priest.

1980-2012 - he has been elevated as the Parish Priest of Marienheide during which he had also additional responsibilities as Bursar and the Superior of the community.

Then he wanted to give up the role of Parish Priest in Marienheide and continue his priestly ministry as an Assistant Parish Priest.

Therefore, he was transfered to Bonn - Bad Goddesberg for two years from 2012-2014.

Finally, he was requested to help in Düsseldorf in a Parish from 2014 until 2019.
In 2019, he officially retired from his Pastoral activities.

However, he is still rendering his service in the Parish of his residence as subsidiary in Cologne.

Hence, he is only officially retired, but he is still continuing his pastoral services actively.

In addition to that, he is ready to help the Indian confreres in Marienheide whenever they seek his help.

19.08.20 - appointed as the Superior of the German Delegation, SMM, for 3 years.
---