SMM Philippine Delegation Assembly
Montfort News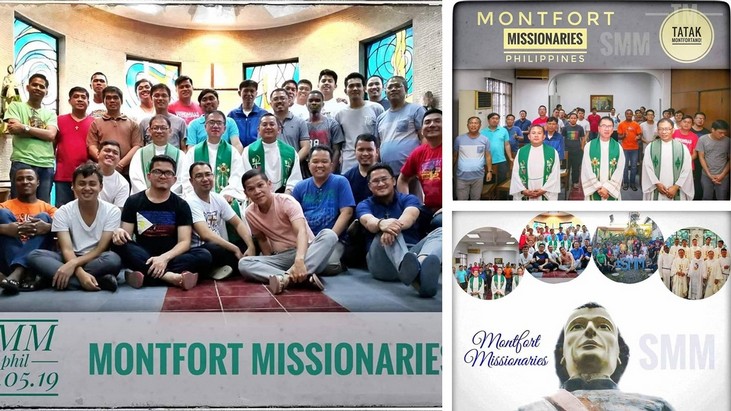 QUEZON CITY, Philippines - The Perpetually Professed members of the SMM Philippine Delegation coming from different communities in Cebu, Dagupan City, Bulacan, Makati City and Quezon City gathered together at the Delegation House in New Manila, Quezon City from March 4 to 5, 2019 for the delegation assembly.
The first day was spent in prayer, reflection and evaluation of the life of the delegation for the past three years. This is in relation to the priorities set by the previous administration of former Delegation Superior Rev. Fr. Richard J. Magararu, SMM with his councilors Rev. Fr. Sherwin I. Nunez, SMM and Rev. Fr. Benjie A. Notarte, SMM concerning Montfortian Spirituality, Mission, Formation and Administration.
On the second day, the members shared also their reflections on the priorities of the delegation for the coming 3 years of the new administration headed by Delegation Superior Rev. Fr. Norwyn V. Baydo, SMM with his councilors Rev. Fr. Paul Arnel L. Lucero, SMM and Rev. Fr. Santiago E. Casing, SMM. In the afternoon, the group was joined by the Scholastics, Novices, Postulants and Collegians. The seminarians were also given the chance to share their experiences from their initial formations as Montfortian seminarians. Later around 4 o'clock, the delegation celebrated the Holy Eucharist presided by Fr. Norwyn with Fr. Paul Arnel and Fr. Santiago as concelebrants. After the Mass, the assembly was concluded with a simple meal together.
Fr. Federick B. Yumang, SMM
--------------------