SMM Seminarians Holy Week Exposure
Montfort News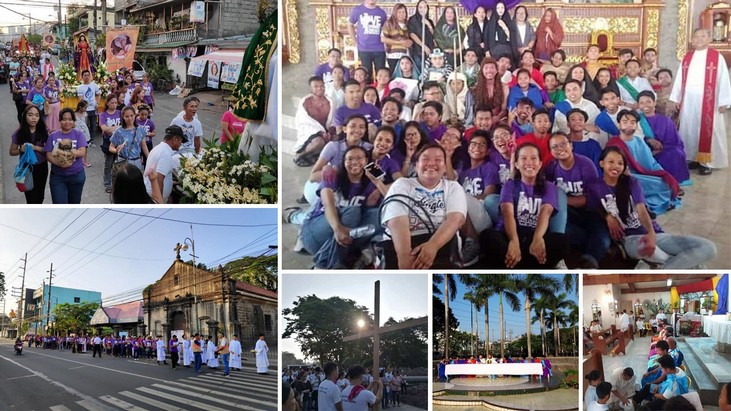 PHILIPPINES - On April 14-21, 2019, the Scholastics, together with the Postulants and the Collegians were sent for a Holy Week exposure. They were divided into three groups: four scholastics were assigned at Santa Teresita Parish, West Rembo, Makati City; five scholastics and two collegians at St. Louis-Marie de Montfort Chaplaincy, Bolosan District, Dagupan City, Pangasinan; and two postulants at the Montfort House of Prayer, Purok 5, San Jose del Monte City, Bulacan.
The objectives of the exposure were to assist the parish community in the Holy Week celebrations especially in the Liturgy, to help in the necessary preparations, and to integrate with the dynamics and faith-life experiences of the people. Each was given specific tasks and ministries, yet they still worked together as one team of missionaries. One of the highlights of this Holy Week exposure was the opportunity to be one of the Masters of Ceremonies in the Easter Triduum, both at Santa Teresita Parish and St. Louis-Marie de Montfort Chaplaincy.
It was a fruitful and meaningful celebration of the Paschal Mystery of our Lord's Passion, Death and Resurrection. Parishioners expressed their gratitude for the presence of our seminarians as they contributed a lot not only in animating the celebrations but also in assisting in all the preparations. The seminarians went back to their respective communities after the Easter Sunday Mass in the morning bringing with them the joy of the Risen Lord.
Bro. Armel R. Collantes, SMM
Scholastic
--------------------