Totus Tuus Journey (TTJ) Batch 28 successfully consecrated at Archdiocesan Shrine
Montfort News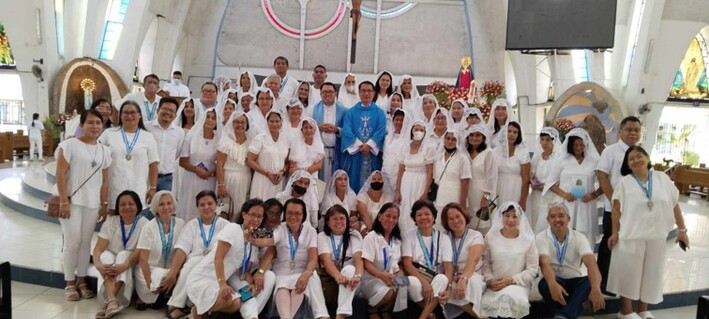 CEBU CITY, Philippines - The Archdiocesan Shrine of Our Lady of Lourdes Parish in Punta Princesa, Labangon, Cebu City witnessed a significant event on Friday, September 15, 2023, as Totus Tuus Journey (TTJ) Batch 28 celebrated their Consecration Day. Amidst a group of forty-seven (47) initial registrants, an impressive thirty-seven (37) participants successfully completed the rigorous thirty-three (33) day program.
The consecration ceremony began with participants making a solemn promise, placing their hands on the Holy Scriptures. This was followed by the symbolic lighting and kissing of candles as they renewed their Baptismal vows. The day culminated with participants approaching the altar for the Holy Eucharist and signing certificates, officially solidifying their membership within the Totus Tuus Journey community.
Rev. Fr. Norwyn V. BAYDO, SMM led the ceremony as the main presider, with Rev. Fr. Armel R. COLLANTES, SMM as concelebrant. The event was attended by TTJ members, AMQAH Associates, participants' family members, and other honored guests.
The day's activities commenced at 9:00 AM and coincided with the Feast of Our Lady of Sorrow, adding a profound spiritual dimension to the proceedings. Attendees were later invited to partake in a salo-salo or lunch party as a gesture of appreciation for their support throughout the entire journey. The success of this event underscores the unwavering dedication of all those involved in making Totus Tuus Journey Batch 28 a transformative experience.
Bro. Timoteo LACIERDA JR.
AMQAH-Cebu
---