Welcome Celebration by the Filipino Community - Rome
Montfort News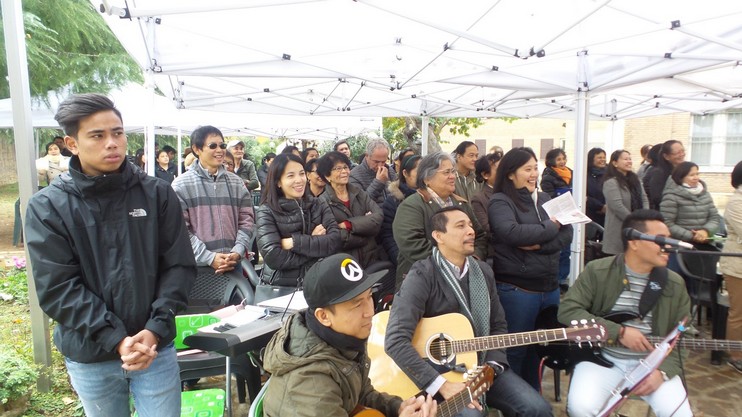 ROME - On Sunday, November 5, 2017, the Filipino community that regularly comes to pray at the Grotto of Our Lady of Lourdes in the garden of the Generalate, organized a fraternal reception in honor of the new Superior General, Father Luizinho, and his Council. The celebration of the Eucharist was presided over by Father Luiz himself. At the beginning of the celebration, he addressed the assembly in Tagalog: "Magandang umaga po", which means "Good morning." The assembly responded with a joyous applause.
This event is unique because this time, it is not the Montfort Missionaries that welcomes the faithful but they are the ones being welcomed by them. This was already mentioned by Father Marco during the Eucharistic celebration on the feast of All Saints on November 1st, with this community, in the same place.
Before the celebration, Father Reynaldo, the chaplain of this community, introduced Father Luiz and the councilors to the assembly.
After the Mass, the Filipino community invited all the members of the General House community for a lunch together at the garden.
Thank you very much, friends, for your welcome. May the Lord Jesus bless you and protect you... united in prayer!
-Fr. Arnold Suhardi, SMM
---------------------------