The Second Meeting of the Missionaries from Belgium, Germany and the Netherlands (BDNL)
Montfort News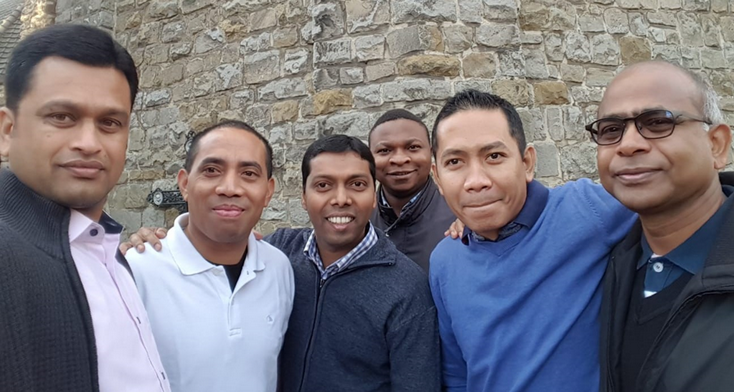 VROENHOF, Netherlands – The second meeting of the missionaries from Belgium, Germany and the Netherlands took place on the 17th of October in Vroenhof. Among those present were SMM Fathers, namely Nepo and Ghislain from Belgium, Francis and Mani from Germany and Stefan and Charles from the Netherlands. Fr. Jos van den Bergh, SMM and Fr. Peter Denneman, SMM were also present as animators.
After exchanging information in the morning, the question "What do I see as a possible Montfortian project in Northern Europe?" was discussed. In the afternoon, the group looked for an inspiration from the hymns of Montfort no. 148 'God hidden in the person next to me' and no. 75 'Inner piety'. It started with an introduction to the hymn and afterwards, each one expressed what particularly struck him from the hymn and what it meant to him.
Indeed, it was a fascinating and inspiring day to everyone. A concrete project has not yet been finalized. However, it will probably be multiple projects depending on the nature of each country. The next meeting will be held in Marienheide (D) on the 26th of May 2020.
Marian Claeren
---