Preparation for Perpetual Profession
Montfort News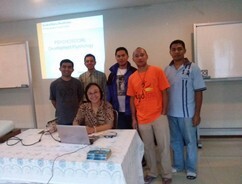 BANDUNG, Indonesia- While some confreres from different countries are preparing themselves for Perpetual Profession at St. Laurent-sur-Sevre, also in Bandung, Indonesia, five Indonesian scholastics are doing the same: Bros Jeje, Joan, Jefro, Ardus and Diaz. They started their PPP (Preparation for Perpetual Profession) last June 30 and will continue until July 31, followed by an 8-days personal, guided Ignatian Retreat at Roncalli Institute, Salatiga (Central Java). A team of four Montfort Missionaries, Frs. Yoseph Jehara, Heredi Suhartono, Rofin Jewarut and Nico Schneiders, and some lay people, Mrs. Wida, psychologist, and Mr & Mrs Hendra, a married couple, are guiding the brothers towards their commitment with reflections on Montfort Spirituality, Montfortian Consecrated Life and Management of Life (looking at Prayer, Psychological Aspects, Celibate Sexuality and Married Life). The date set for Perpetual Profession is August 15. It will take place at the Montfort Scholasticate in Malang, where also two days later, on August 17 (Indonesian Independence Day) they will be ordained to the Diaconate by Emeritus Bishop Blasius Pujorahardjo, former Bishop of Ketapang, Borneo.


--------------------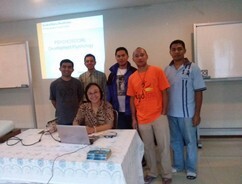 2014-07-08 11:30:35
It's amazing what is happening in Indonesia!
Many thanks for the news.