Appointment of Fr. Maurice PIQUARD, SMM to the rank of knight in the National Order of the Legion of Honor
Montfort News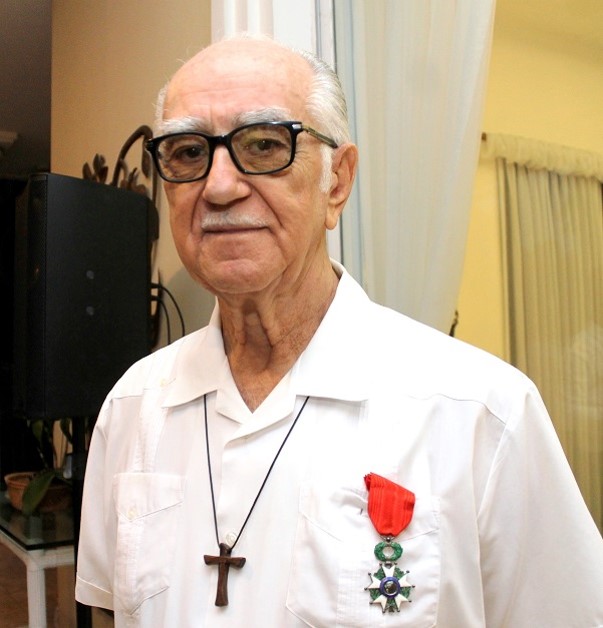 Haiti
- Following steps undertaken without his knowledge by friends from France (from Marillais) who support his action in Haiti for poor young students for nearly 48 years for some of them, and more formally since 1986 through an Association founded at that time in the Marillais by Fr. Marcel Cornet, SMM, the French Embassy in Haiti awarded on June 26, 2018, the distinction of "Chevalier of the Legion of Honor" to Father Maurice Piquard, SMM, now the only "French" of the Province of Haiti.
The award of the medal was held in Port-au-Prince in the residence of Ambassador MME ELIZABETH BETON.
The Superior General and his council congratulate father Maurice on this distinction which not only honors his person but also the entire Montfortian province of Haiti and the whole congregation.
-SMM Communications
--------------------