T. R. P. Jean-Baptiste MICQUIGNON
Significant Persons > Superior Generals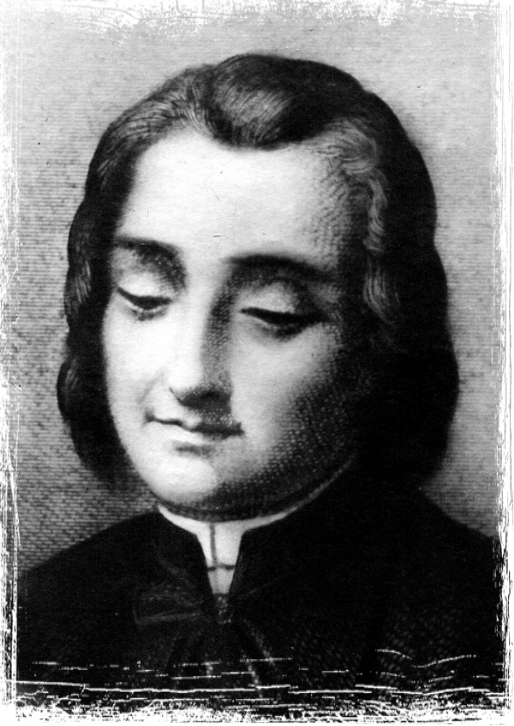 T. R. P. Jean-Baptiste MICQUIGNON
Supérieur Général de 1788 à 1792

Naissance à Amiens en 1731
Ordination sacerdotale en 1758
Entrée dans la compagnie de Marie en 1768
Election au généralat en 1788 à 57 ans
Supérieur général pendant 4 ans
Mort et sépulture en 1792 à 61 ans, à La Rochelle


Il naît à Amiens en 1731 et rejoint la congrégation à Saint Laurent en 1768, en provenance du séminaire du Saint Esprit à Paris. Il est élu successeur du P. Besnard en 1788 pour un bref généralat de quatre années, à la veille de la grande tempête qu'il entrevoit. Il laisse une lettre écrite pour les vœux de l'année 1790 qui est de grand encouragement pour les deux congrégations : "Ah! Plutôt tout perdre aujourd'hui, et tout à la fois, biens, santé, réputation, état même, que de perdre jamais cette auguste qualité que nous donne la foi!"
En juin 1791 nous avons les premières perquisitions dans les communautés avec la confiscation d'écrits définis comme "matériau incendiaire". Les premières arrestations ont lieu qui ne sont pas maintenues parce qu'elles sont illégales. Le P. Micquignon meurt à La Rochelle en janvier 1792.

Fr. Jean-Baptiste MICQUIGNON
Superior General (1788 – 1792)

Born in Amiens in 1731
Ordained priest in 1758
Entered the Congregation in 1768
Elected Superior General in 1788 at the age of 57
Superior General for 4 years
Died in 1792 aged 61 and buried in La Rochelle


He was born in Amiens in 1731 and joined the missionaries in Saint-Laurent in 1768, coming from the Holy Spirit Seminary in Paris. He was elected as successor to Fr. Besnard in 1788. His generalate was short, only 4 years, on the eve of the great storm that he caught a glimpse of. He left a letter written as a kind of forecast for the year 1790, of special encouragement for the two congregations: "... Ah! It is better to lose everything today, and to lose, all at once, goods, health, reputation, even life itself, rather than lose that wonderful quality that faith gives to us!..." In June 1791 the first raids were made on the community, as any writings described as "incendiary material" were confiscated. These were the first arrests made that would be declared illegal. Fr. Micquignon died in La Rochelle in January 1792.

P. Jean-Baptiste MICQUIGNON
Superiore Generale dal 1788 al 1792

Nasce ad Amiens nel 1731
Viene ordinato sacerdote nel 1758
Entra nella Compagnia nel 1768
E' eletto Superiore Generale nel 1788 a 57 anni
Superiore Generale per 4 anni
Muore nel 1792 a 61 anni ed è sepolto a La Rochelle


Nasce ad Amiens nel 1731 e viene ordinato sacerdote nel 1758. Si aggrega alla Compagnia di Maria a St. Laurent-sur-Sèvre nel 1768, provenendo dal Seminario St. Esprit di Parigi. Viene eletto come successore del P. Besnard nel 1788. Generalato breve: solo, quattro anni, alla vigilia della grande tempesta della Rivoluzione Francese che il Padre intravede. In una lettera di auguri per l'anno 1790, lascia un particolare incoraggiamento per le due Congregazioni: "… Ah! Meglio perdere tutto oggi, e tutto insieme, beni, salute, reputazione, la stessa vita, piuttosto che perdere l'augusta qualità che ci dà la fede!...". Nel giugno 1791 abbiamo le prime perquisizioni alle comunità con sequestro di scritti definiti "materiale incendiario". Ci sono anche i primi arresti che però si risolvono perché illegali. P. Miquignon muore nel gennaio 1792 a La Rochelle ed ivi è sepolto.