T. R. P. Yves-François DUCHESNE
Significant Persons > Superior Generals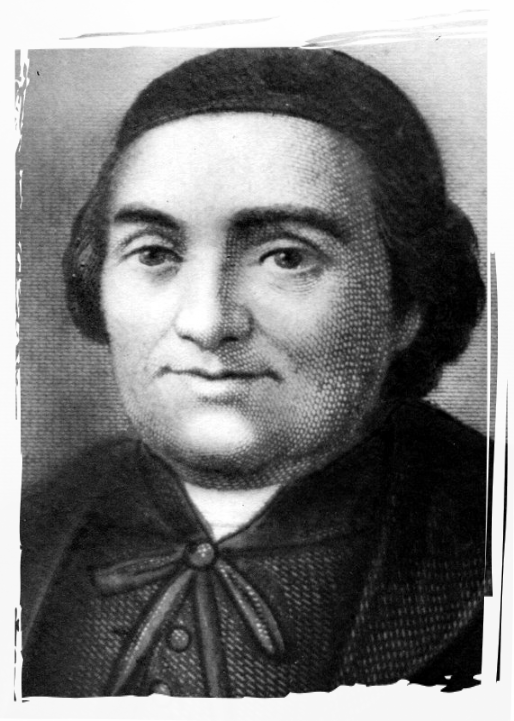 T. R. P. Yves-François DUCHESNE
Supérieur Général de 1816 à 1820

Naissance à Pordic en 1761
Entrée dans la compagnie de Marie en 1785
Ordination sacerdotale en 1786
Election comme supérieur général en 1816, à 55 ans
Supérieur général pendant 4 ans
Mort et sépulture à Saint Laurent en 1820, à 59 ans


Né à Pordic, dans le diocèse de Saint Brieuc en 1761, il s'est joint au groupe des missionnaires montfortains en 1785. Il avait vécu les années sombres de la Révolution à Brest, dans le service clandestin des Filles de la Sagesse. Adjoint au Père Supiot en 1810, il avait réorganisé l'œuvre des Missions. En 1812 on effectue la reconnaissance de la tombe du Père de Montfort. En 1814 il rend visite au Pape Pie VII prisonnier à Fontainebleau. En 1816 ont lieu les festivités du premier centenaire de la mort du grand Missionnaire. La même année, on commence l'initiative des retraites pour les prêtres. En 1820 le Père Pierre Alexandre Coupperie est nommé évêque de Babylone. Il est le premier évêque montfortain.
Malade du cœur, le Père Duchesne meurt le 22 décembre 1820 à Saint Laurent sur Sèvre, laissant un groupe de 10 Pères et 5 Frères.



Fr. Yves-François DUCHESNE
Superior General (1816 – 1820)

Born in Pordic in 1761
Entered the Company of Mary in 1785
Ordained a Priest in 1786
Elected Superior General in 1816 aged 55
Superior General for 4 Years
Died in 1820 aged 59, and was buried in Saint-Laurent


He was born in Pordic in the Diocese of Saint-Brieuc in 1761, and joined the group of Missionaries in 1785. He lived through the difficult years of the Revolution, ministering to the Daughters of Wisdom in Brest in secret. As an associate of Fr. Supiot in 1810, he reorganised the work of the Missions. In 1812 he won recognition for the tomb of Fr. de Montfort. In 1814, he paid a visit to Pope Pius VII, imprisoned in Fontainbleu, and in 1816 presided at the festivities of the first centenary of the death of the great Missionary. The same year there began the Retreats for priests. In 1820, Father Pierre-Alexandre Coupperie was appointed Bishop of Babylon - he was the first Montfortian Bishop. Suffering from heart disease, Fr. Duchesne died on 22 December 1820 in Saint-Laurent, leaving behind him a group of 10 priests and 5 Brothers.

P. Yves-François DUCHESNE
Superiore Generale dal 1816 al 1820

Nasce a Pordic nel 1761
Entra nella Compagnia nel 1785
Viene ordinato sacerdote nel 1786
E' eletto Superiore Generale nel 1816 a 55 anni
Superiore Generale per 4 anni
Muore nel 1820 a 59 anni ed è sepolto a St. Laurent-sur-Sèvre


Nato a Pordic nel 1761, nella diocesi di Saint-Brieuc, si unisce al gruppo dei Missionari nel 1785. Viene ordinato sacerdote nel 1786. Vive gli anni bui della Rivoluzione a Brest servendo nella clandestinità le Figlie della Sapienza. Affiancando il P. Supiot dal 1810, riorganizza l'opera delle missioni. Nel 1812 si effettua la ricognizione della tomba del Fondatore. Nel 1814 si reca in visita al papa Pio VII, prigioniero a Fontaineblau. Nel 1816 hanno luogo i festeggiamenti nel primo centenario della morte del grande Missionario. Nello stesso anno si avvia l'iniziativa dei Ritiri per i preti. Nel 1820 padre Pierre-Alexandre Coupperie viene eletto vescovo di Babilonia. È il primo vescovo Monfortano. Malato di cuore, conclude il pellegrinaggio terreno il 22 dicembre 1820 a St. Laurent-sur-Sèvre ed ivi viene sepolto. Alla sua morte il gruppo monfortano è composto da 10 Padri e da 5 Fratelli.